Hesed House: Network & Infrastructure Upgrade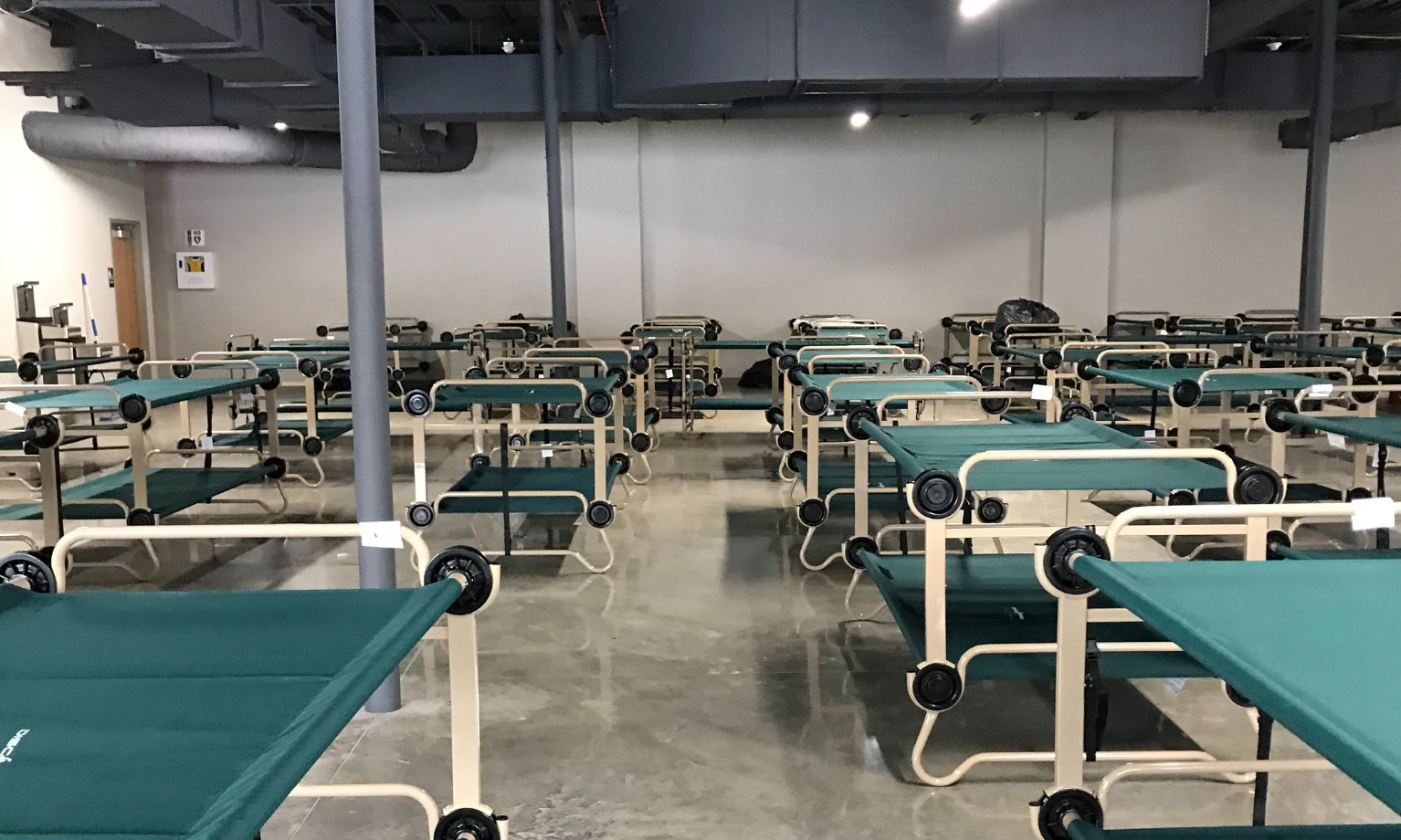 Amid growing homelessness challenges brought on by the pandemic, Scientel helped Hesed House provide essential internet and security for the guests at its newly renovated location.
COVID-19 brought immense challenges for the homeless. The pandemic's economic toll increased the overall rate of homelessness, while social distancing mandates made it extremely difficult to provide adequate lodging for those in need of shelter.
Hesed House, the second-largest homeless shelter in Illinois, experienced these challenges first-hand. Faced with mandatory reduced capacities, Hesed House invested in turning their existing warehouse into a new shelter space to allow for social distancing over the summer months. Upon opening, the updated space needed to be equipped with proper internet access and security.
As a firm believer in Hesed House's inspiring mission, Scientel had already supported the organization across many projects – including the installation of MET units to protect against COVID-19 and the installation of internet access to enable remote learning for low-income families as part of Scientel's mission to close the Homework Gap.
The project presented another opportunity to continue the partnership between both organizations. Scientel quickly stepped in to install an essential WiFi network and situational awareness system, ultimately helping Hesed House's guests stay connected to friends, family, and future opportunities.
THE CHALLENGE
Hesed House's new shelter space did not have access to internet – an essential resource for its guests to live, work, and progress.
Hesed House provides much more than a place for its guests to lay their heads. The organization strives to offer the resources needed for these individuals and families to break free from the financial constraints of homelessness.
Hesed House knew that access to internet was essential for its guests to stay connected to family, friends, and employers, enable their children to participate in remote learning, and simply relax at the end of a day of struggle.
Many Hesed House guests have government-provided phones that have limited minutes and internet bandwidth. Access to free WiFi is extremely valuable for them to stay connected, find new opportunities, and have peace of mind.
In addition to internet needs, Hesed House also needed to ensure the safety of all of its guests. The new space was not yet equipped with any protective measures such as video security.
"Hesed House serves the most vulnerable in our community. Access to reliable internet is a critical tool for them to get the care they need and move out of homelessness. Everything from schooling, housing and job applications, medical and counseling appointments, and much more of the daily experience is connected virtually."

– Lauren Jernigan

Division Director of Development at Hesed House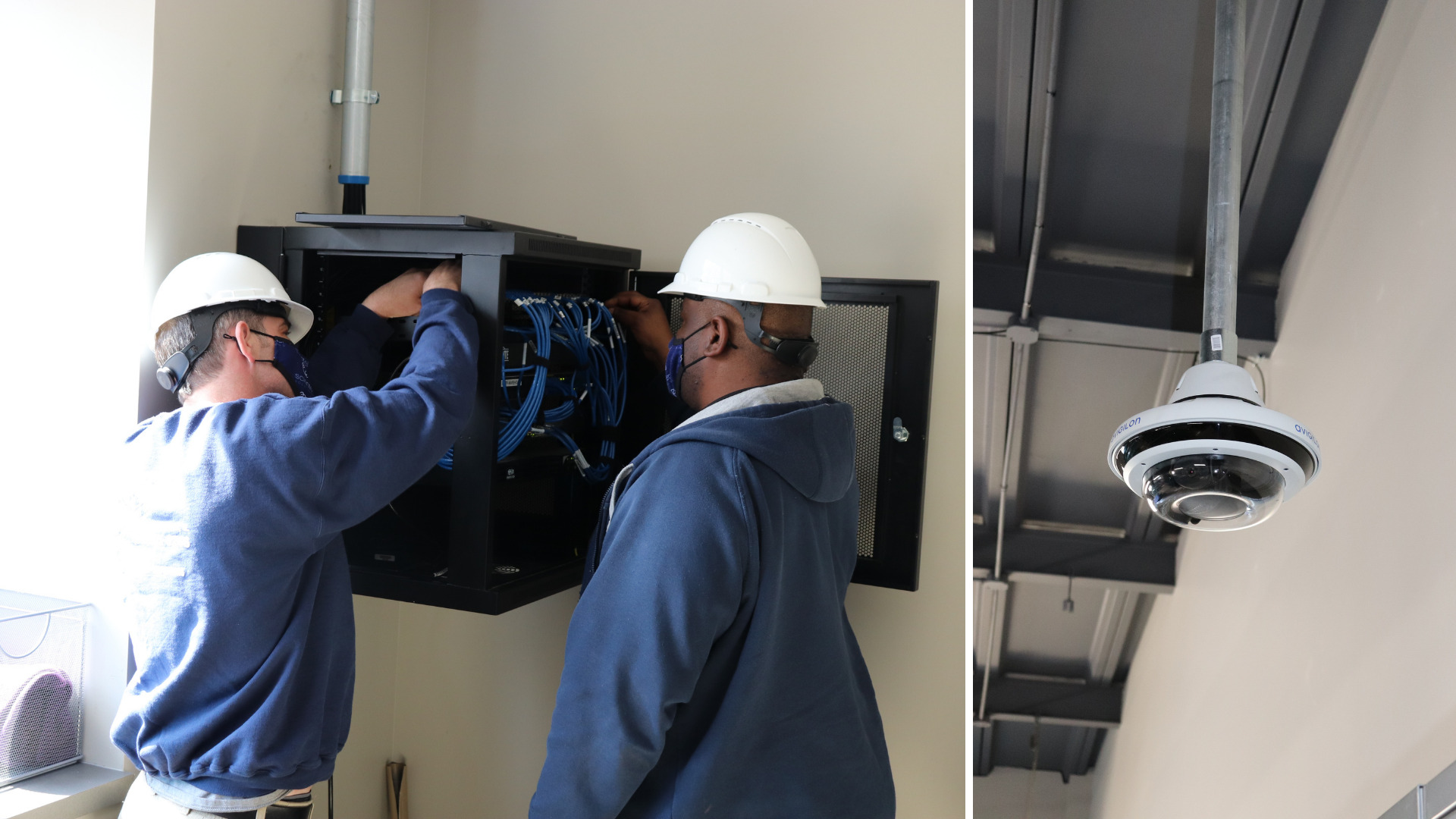 SCIENTEL'S SOLUTION
Scientel designed an efficient and comprehensive network to ensure secure, reliable WiFi and situational awareness throughout the new shelter space.
To meet the internet access needs of Hesed House staff and its guests at the shelter, Scientel designed a comprehensive WiFi solution that integrated technology from Cambium and Aruba.
Cambium wireless access points and Aruba switches were installed to expand the existing staff and guest WiFi networks at Hesed House's main property. With this expanded network, seamless internet access became available throughout the property.
To provide proper security for the new space, Scientel installed a new Avigilon video management system. The new system ensured coverage throughout the exterior and interior of the property, while integrating efficiently with the broader network solution.
THE RESULTS
Hesed House's guests gained access to free internet, peace of mind, and the tools they needed to move forward.
Following Scientel's work, Hesed House guests immediately gained access to WiFi everywhere on the property. Guests and staff were also now able to rest assured knowing that the space was protected with the integrated situational awareness system.
Given that the new shelter space will hold over 100 guests, the expanded internet access and security will be a significant improvement to the on-site experience and day-to-day operations.
"Our case managers are seeing guests engage in services such as therapy, drug-rehab counseling, and much more through the WiFi which would otherwise be impossible – especially due to COVID-19. Additionally, knowing that Scientel really cares about our guests and that this project was done with excellence has allowed for us to get the support we need when there have been issues."

– Lauren Jernigan

Division Director of Development at Hesed House
For Hesed House, the benefits of the new infrastructure go beyond any organizational efficiencies or cost-savings. Access to internet enables their guests to focus on what's most important right now: finding a way to continue onward with their lives.
"What are the cost savings of a guest being able to apply for a job themselves without having to ask a case manager for help or walk down to the library? What are the cost savings of a parent being able to privately Skype with their child on their birthday?

A steady and reliable internet connection is something that can easily be taken for granted, until you don't have it. Through our partnership with Scientel, we have been able to provide our guests with the means to stay connected, the means to improve everything from their living situation to their state of mind."

– Chris Cox

Director of Information Technology at Hesed House