The Universal Integrator
and Smart Infrastructure Builder
At Scientel, we partner with the world's leading innovators to design, implement and support advanced solutions to complex challenges. Our knowledgeable, creative team serves clients across a variety of enterprise and government domains, specializing in networking, drone defense, security and smart city solutions.
As the Universal Integrator and Smart Infrastructure builder, we aggregate talent, integrate technology, and create advanced solutions for complex challenges.
We serve clients across a wide range of enterprise and government domains, specializing in networking, drone defense, security and smart city solutions.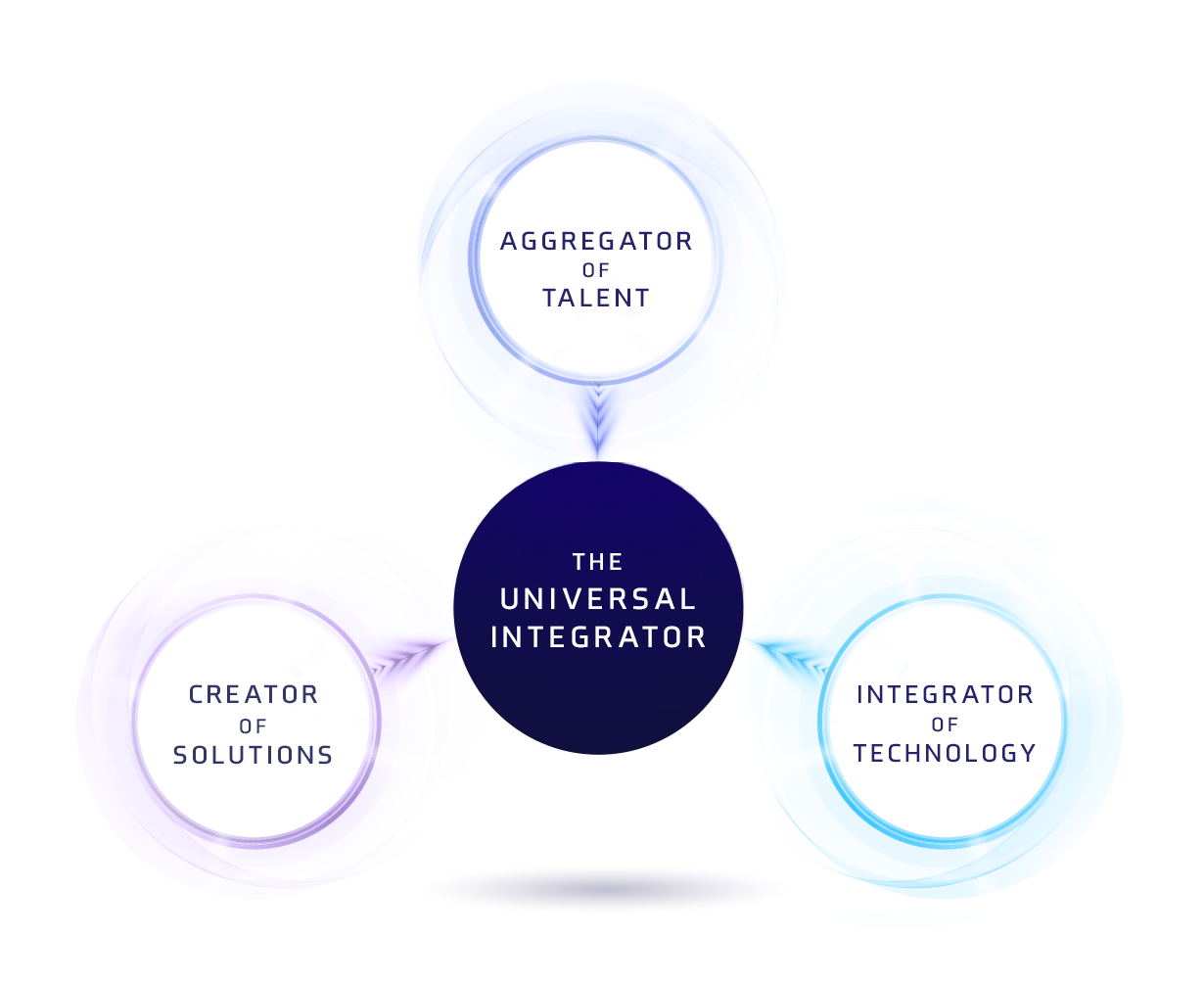 over
1,200
Successful Solutions
We have a legacy of smart innovation. For more than 30 years, we've built smart infrastructures and delivered leading edge solutions across a variety of industires—giving us the knowledge, relationships and hard-earned experience we need to confidently lead our clients into the future.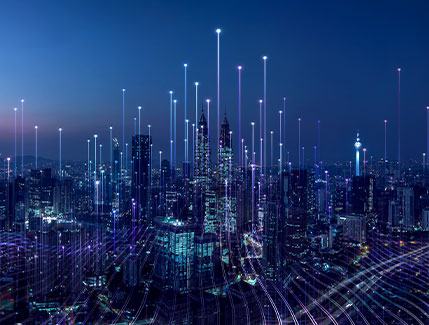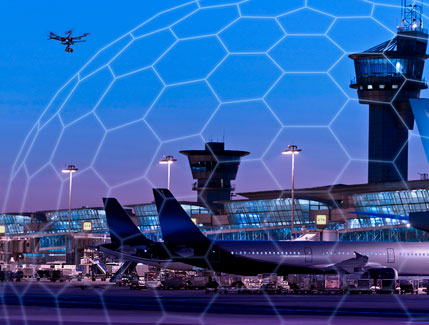 The Leader in
Drone Defense
As the presence of drones continue to rise, Drone Monitoring & Detection solutions have become a necessity for modern security protocols. Our team leverages innovative, leading edge technologies to help you create an unstoppable, fully integrated drone monitoring solution. We partner with prisons, airports, stadiums, corporate headquarters, and more to defend against this emerging threat.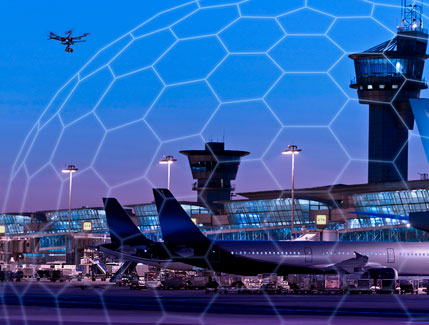 Giving Back

as We

Move Forward
As we create a smarter future, we're committed to making the world a better place for everyone. Our company contributes to numerous philanthropic initiatives, and we actively encourage employees to support local communities by donating their time and talent.
Our clients trust us because of our
total commitment
to delivering the optimal solution for their needs and challenges. We have a wide breadth of knowledge, developed over decades of integrating wireless network solutions and building smart infrastructures.
With our knowledge, commitment and creativity, we instill confidence and remove the uncertainty from creating change.

Technologically Agnostic – We are not a manufacturer of technology, nor are we tied to any single source. We are agnostic from a technology base, which allows us to source only the most effective products for your solution.

Breadth of Technical Knowledge – For decades, our team has taken on the most complex challenges of creating smart infrastructures. We understand a breadth of networking solutions and smart city solutions.

Depth of Industry Experience – Our team of trusted professionals has deep experience across a variety of government and enterprise industries. We understand the unique challenges you face, and we know how to successfully create change within your environment.

Trusted Staff – Our staff is highly knowledgeable, with extensive experience in the field of smart technologies. We go above and beyond to make sure every job's done right, and we continue to support our customers long after the project is complete.

Outstanding Relationships – We communicate with clients at every stage of the project to instill confidence and deliver maximum value.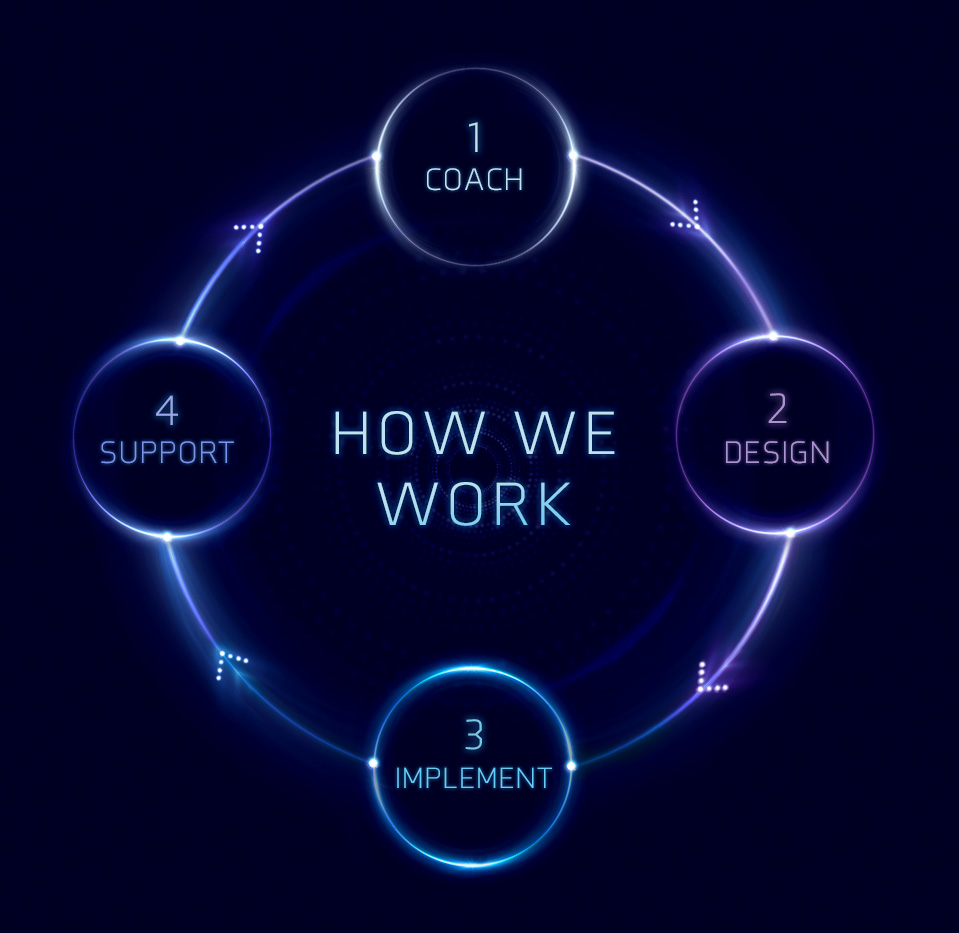 COACH – Our work begins at the whiteboard, where our team collaborates with clients to identify your desired outcomes, pinpoint challenges, explore opportunities, and create a tailored strategy.
DESIGN – Next, our team brings together a wide breadth of industry-specific expertise, leading-edge technologies and creativity. Together, we develop a complete, future-proof solution tailored to your unique needs and designed to achieve your desired outcomes.
IMPLEMENT – Our trusted experts bring your solution to life—on time and with minimal disruption. Throughout the process, we maintain an open line of communication with our clients, so you can feel informed and confident.
SUPPORT – Once your solution has been implemented, our work has just begun. Our team provides ongoing maintenance, training and upgrades to continually maximize value and help you adapt to a changing world.
Speak with a Scientel Solutions representative about our innovative solutions.