Aurora, IL. – Earlier this week, Scientel Solutions (Scientel) hosted their 6th annual Putting for Veterans Golf outing at White Eagle Golf Club in Naperville, IL. The tournament brought in an impressive $113,000 this year, making this year the most successful thus far.  
Each year, the Scientel team strives to make the event bigger and better, adding new components in an effort to raise funds for local Veteran organizations.  
"As a company, we are continuously looking for ways to help within the community, and this annual event is the core of that mission. If each year, we inform just a handful of people about how they can support our local heroes, then that is considered a win for us." – Nelson Santos, Founder & CEO of Scientel Solutions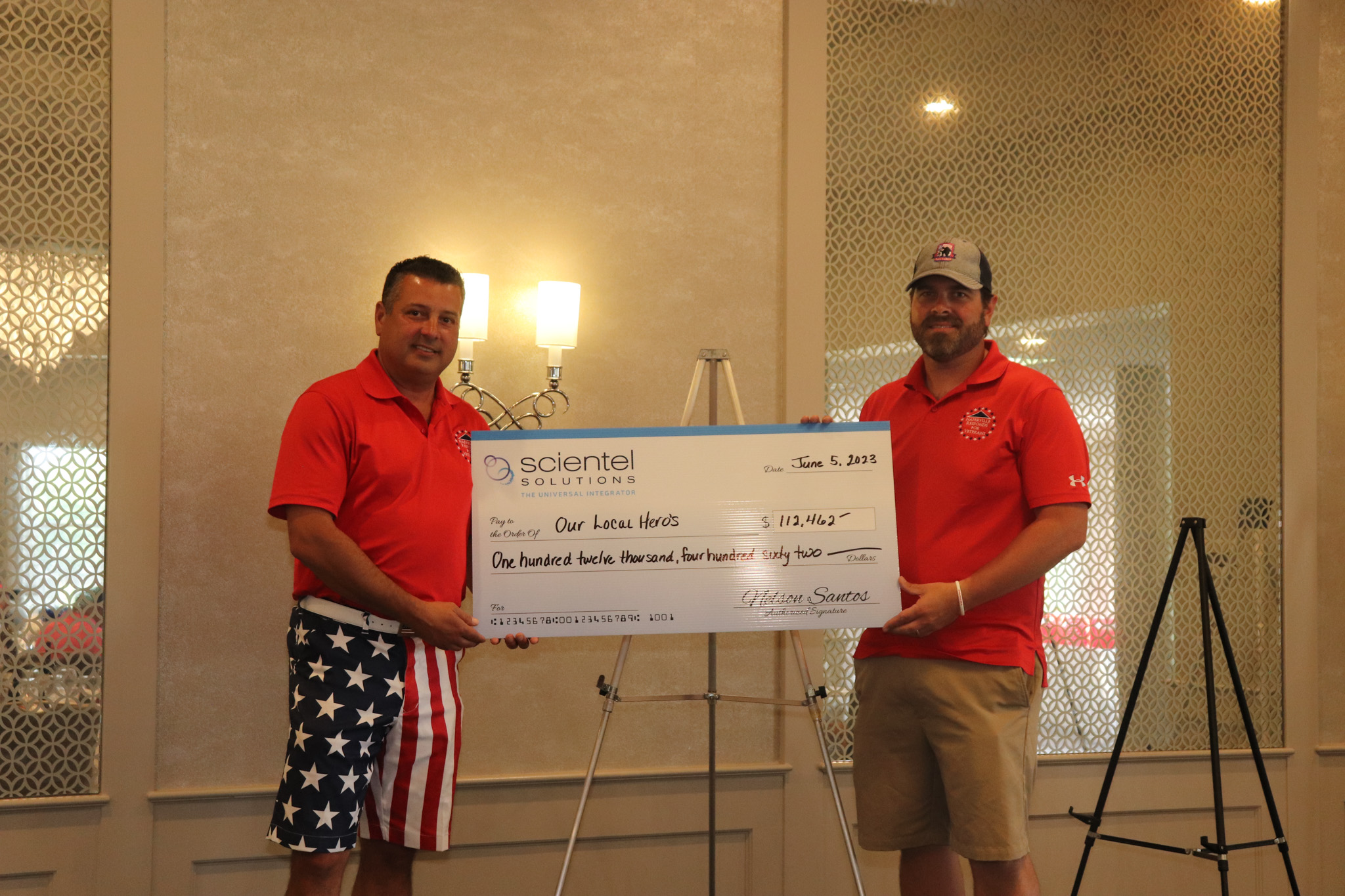 In the last five years, the tournament has split the proceeds between two local Veteran organizations – Naperville Responds for Veterans and Aurora Veteran Advisory Council. This year, in an effort to reach more Veterans within the community, Scientel has decided to add a third recipient in addition to the above listed, the Fox Valley Marine Corps.  
"Proceeds donated to our organization will be designated for the new Fox Valley Marines Detachment 1233 Scholarship, the purpose of which is to provide educational assistance to Marines and their dependents throughout the Fox Valley region. We thank all participants and sponsors for their support of this noteworthy event. Your generosity is truly appreciated. Semper Fidelis!" – Mark Hernandez, Commandant at Fox Valley Marines Detachment 1233  
This year, Scientel had over thirty sponsors for the event, making it the most ever, ranging from hole sponsors to event sponsors and everything in between. The event's top sponsors include APS Data Technologies, Cordogan Clark & Associates, Hollywood Casino Aurora, American Commercial Bank & Trust, Glass Solutions, Rich Harvest Farms, Naperville Responds for Veterans, Huntington Bank, KWCC, Bardwell Senior Living, Murphy Building Services, Edward Jones, Jet Speed USA, Homeside Financial, Web ADT, Qual-Tech Sales, Inc., Budweiser, Parker Electric and Schmid Tool & Engineering.  
About Scientel Solutions
Scientel Solutions is The Universal Integrator that offers 360° technology services supporting clients' dynamic and sophisticated communications, video, and data management needs. Their mission is to enhance the quality of life for their Customers, Partners, Employees, and Community. Headquartered in Aurora, IL with offices across the United States, Canada, and Europe, with extended capabilities to service clients globally.
Visit them at: www.scientelsolutions.com
MEDIA CONTACT:
Ashley Tenczar
Executive Communications Liaison