Naperville, ILL. – August 5th, 2022 –
The Illinois PGA teamed up with Scientel Solutions, White Eagle Golf Club (WEGC), and Naperville Community Television (NCTV) to provide High-Speed Broadband Internet to live stream the 73rd Illinois Open Championship that took place Monday, August 1st to Wednesday, August 3rd, 2022.
In 2020, Scientel worked to provide a closed-circuit streaming opportunity that enabled spectators to enjoy uninterrupted action of their favorite players throughout the course. With the tournament returning to WEGC for 2022, the chance to provide a bigger, better viewing opportunity was a challenge worth taking. Scientel and NCTV worked to enhance viewers experience by bringing together NCTV's broadcasting professionalism with Scientel's networking expertise.
"We are continuously looking for new ways to further the golfer experience with the use of technology. We are proud to continue our partnership with WEGC who is one of the most forward thinking and high tech in the capacity. With the event streaming throughout the country, the players families, friends, and golf fans alike were able to immerse themselves in the event from their phones, tablets, or iWatch".

– Nelson Santos, President & CEO of Scientel Solutions
LLC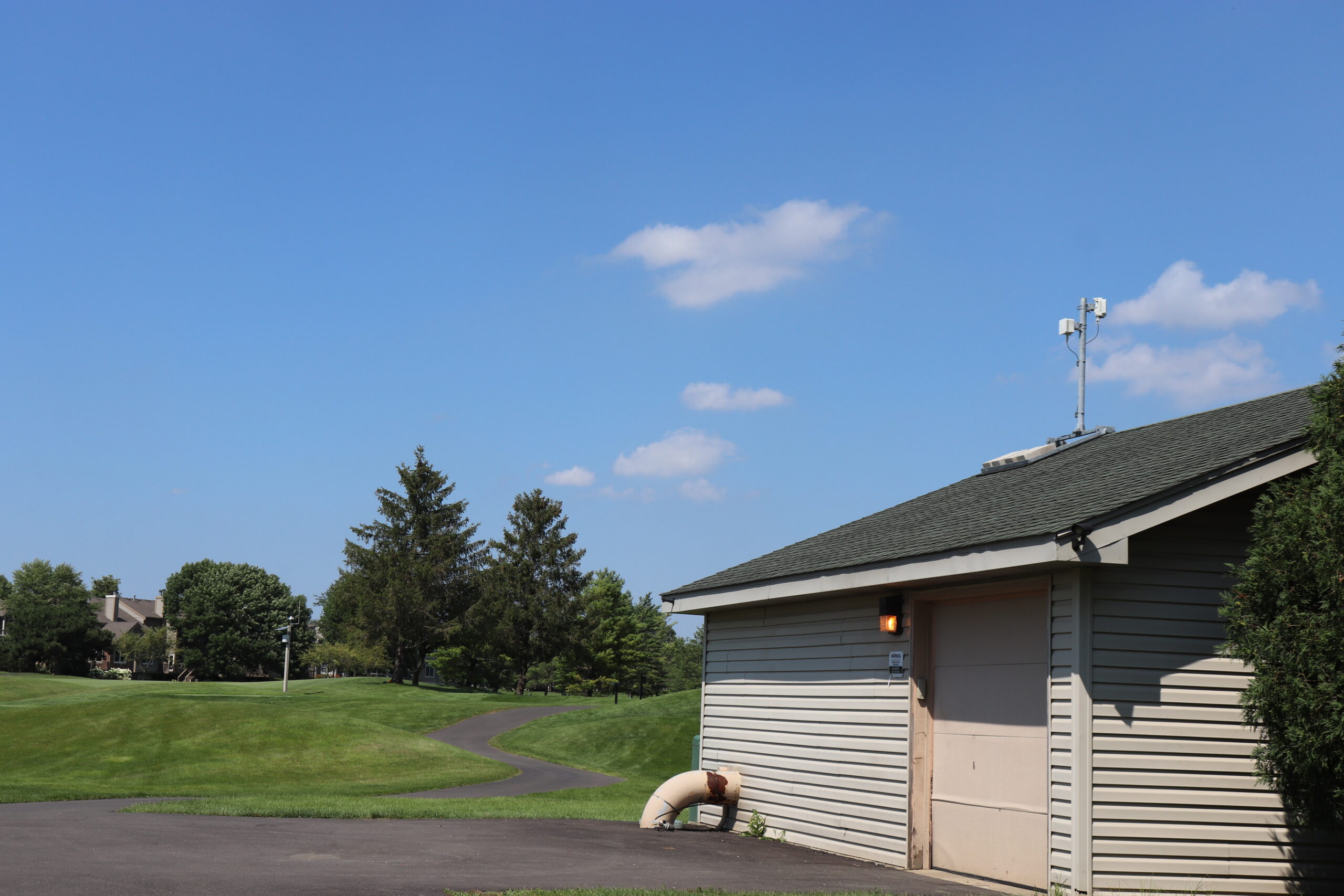 To address the livestream needs, a high-capacity network was required to effectively stream in high-definition with low latency. To solve these complex network demands, Scientel chose to utilize Siklu's EtherHaul 614 TX and Multihaul
TG 280 radios. The mmWave technology in Siklu's radios would enable the livestream to be executed at high quality without excessive wiring placed throughout the playing area.
The radios seamlessly connected to NCTV's production site, located near the halfway house, where they presented live commentary throughout the three-day tournament. Finishing strong, David Perkins takes home the win carding a final round of 2-under-par 70 for a tournament total of 6-under-par 210.
"To be able to bring live golf to our audience with the help of Scientel and NCTV, has elevated the experience and notoriety of the Illinois Open. The Open was viewed by thousands of golf fans through the live stream, which allowed for them to be a part of the action this past week. The partnership has helped showcase the best players in the State of Illinois on one of the best courses in Illinois, I couldn't be prouder to have a such fantastic partners!"

– Curtis Malm, General Manager at White Eagle Golf Club
Scientel's engineering team, along with the collective efforts from both NCTV and
WEGC enabled this livestream experience to be brought to life. Scentel is excited
for future opportunities to bring technology to the game of golf everywhere.
About Scientel Solutions
Scientel Solutions is The Universal Integrator™ that offers 360° technology services
supporting the dynamic and sophisticated communications, video, and data
management needs of clients. Their mission is to enhance the quality of life for their
Customers, Partners, Employees and Community. Headquartered in Aurora, IL with
offices across the United States, Canada, and Europe, with extended capabilities to
service clients globally.
MEDIA CONTACT:
Ashley Tenczar
Executive Communications Liaison
atenczar@scientelsolutions.com
​