Kane County Sheriff's Office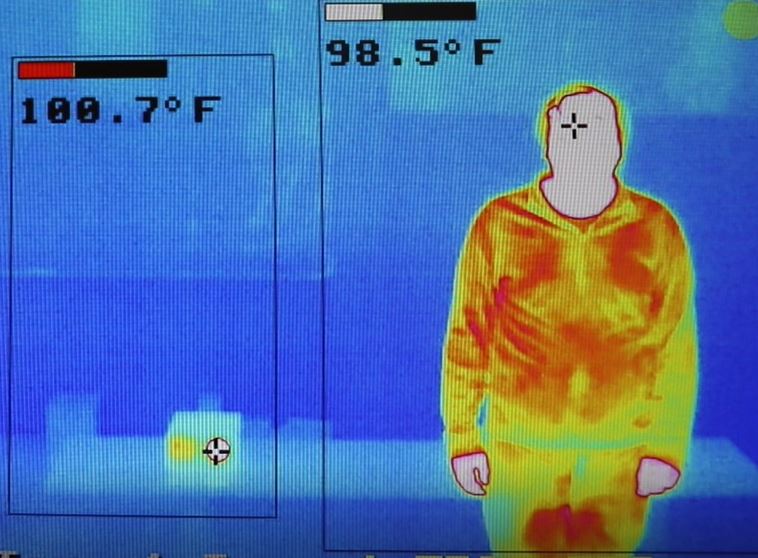 Scientel helped the Kane County Sheriff's Office prevent COVID-19 outbreaks with safe and effective temperature imaging technology.
In the summer of 2020, amidst the COVID-19 pandemic, the Kane County Sheriff's Office in Illinois was faced with a need to re-open its services to the public and no safe way for its employees to screen visitors. The sheriff's office only had possession of handheld thermometers, which required its staff to get in close contact with potentially-infected constituents.
Scientel worked with the sheriff's office to install a number of Mobile Evaluation and Triage (MET) units at high-traffic locations throughout Kane County. The result was an immediate improvement to public safety – enabled by accurate, efficient, and socially-distanced temperature screening.
THE CHALLENGE
Kane County Sheriff's Office needed an efficient and safe way for its employees to perform temperature checks on visitors from a distance.
As essential businesses and government offices began to re-open after the initial COVID-19 shutdown, there was an immediate need for enhanced safety measures. With the virus still spreading, it was imperative that public safety be ensured – for constituents and employees alike – before any re-opening attempt.
Temperature screening was one of the most effective ways at preventing virus-exposed individuals from entering locations and causing outbreaks. However, the Kane County Sheriff's Office (KCSO) only had access to handheld thermometers – a solution that required employees to be in close contact with visitors who were not yet confirmed to be safe.
KCSO needed a solution that could effectively prevent outbreaks without endangering its own staff in the process.
SCIENTEL'S SOLUTION
Scientel installed MET units at high-traffic locations, immediately enabling accurate and socially-distanced screening.
Scientel Solution's Mobile Evaluation and Triage (MET) unit was designed for efficiency. Powered by advanced thermal retina cameras from Mobotix, the MET unit accurately detects elevated body temperatures while allowing the screener to remain a safe distance away. Individuals can be precisely screened within just one second.
Though many variations to temperature screening devices have been brought to light during the pandemic, Scientel Solutions has identified the most accurate readings to be those that are taken by an individual's tear duct, rather than the more-common alternative of reading a subject's skin temperature.
"The tear duct is the location of the human body which provides the closest correlation to the body's internal core temperature, skin temperature is not a good indicator of a person's core body temperature. Not all thermal cameras are equal."

–Michael Cataletto

Chief Technology Officer at Scientel Solutions
The MET can be positioned wherever the need is and requires minimal training or health care experience to operate. That makes it much easier for organizations like KCSO to rapidly implement a solution in key locations and ensure public safety.
While temperature screening is just one component of prevention strategy – KCSO still planned to ask a series of COVID-19 questions in addition to screening – MET units instantly improved the effectiveness of safety measures for constituents and employees.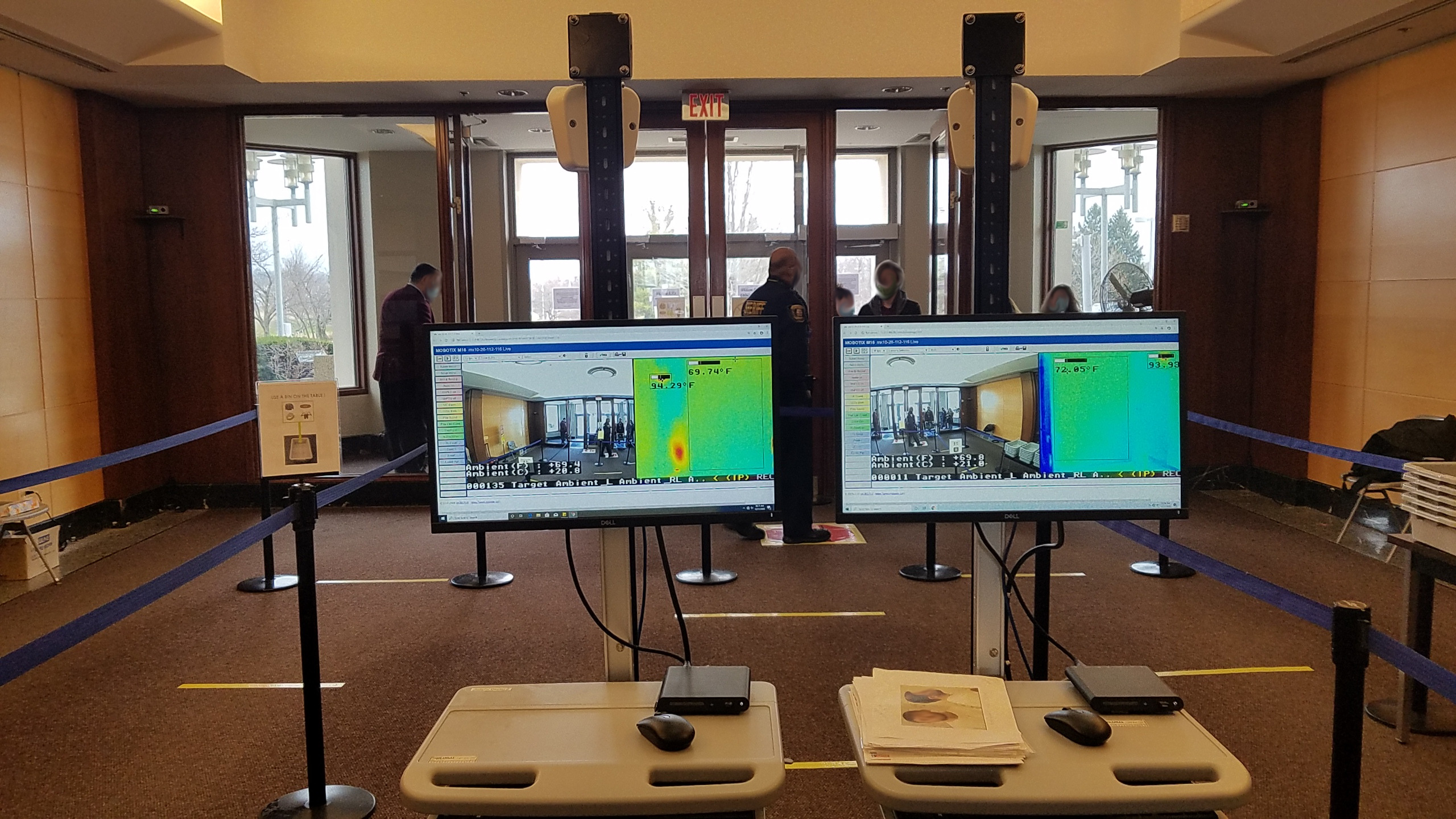 THE RESULTS
MET units helped the Kane County Sheriff's Office significantly decrease the chances of outbreak at eight high-traffic locations.
Scientel installed MET units throughout Kane County, including at the KCSO employee entrance, the Sheriff's jail entrance, the Aurora Branch Court, the Elgin Branch Court, the Geneva Courthouse, the Kane County Branch Court, the Juvenile Justice Center, and the Judicial Center.
As a direct result, KCSO has been able to protect its employees while re-opening and has prevented potential outbreaks from occurring across its jurisdiction. This is especially important given that the typical daily flow of visitors to KCSO courts often exceeds 4,000 people.
"The MET [has helped] expedite pedestrians into the building at a much greater pace and [has given] us a much more accurate temperature reading."

–Lloyd Fletcher Jr.

Lieutenant of Office Security at KCSO
Safe, accurate, and efficient temperature screening is essential to ensuring the safety of our communities as we get back to normalcy.
Scientel hopes to install these units
into many more government buildings moving forward, as well as healthcare facilities, airports, universities, and other places where large gatherings occur.