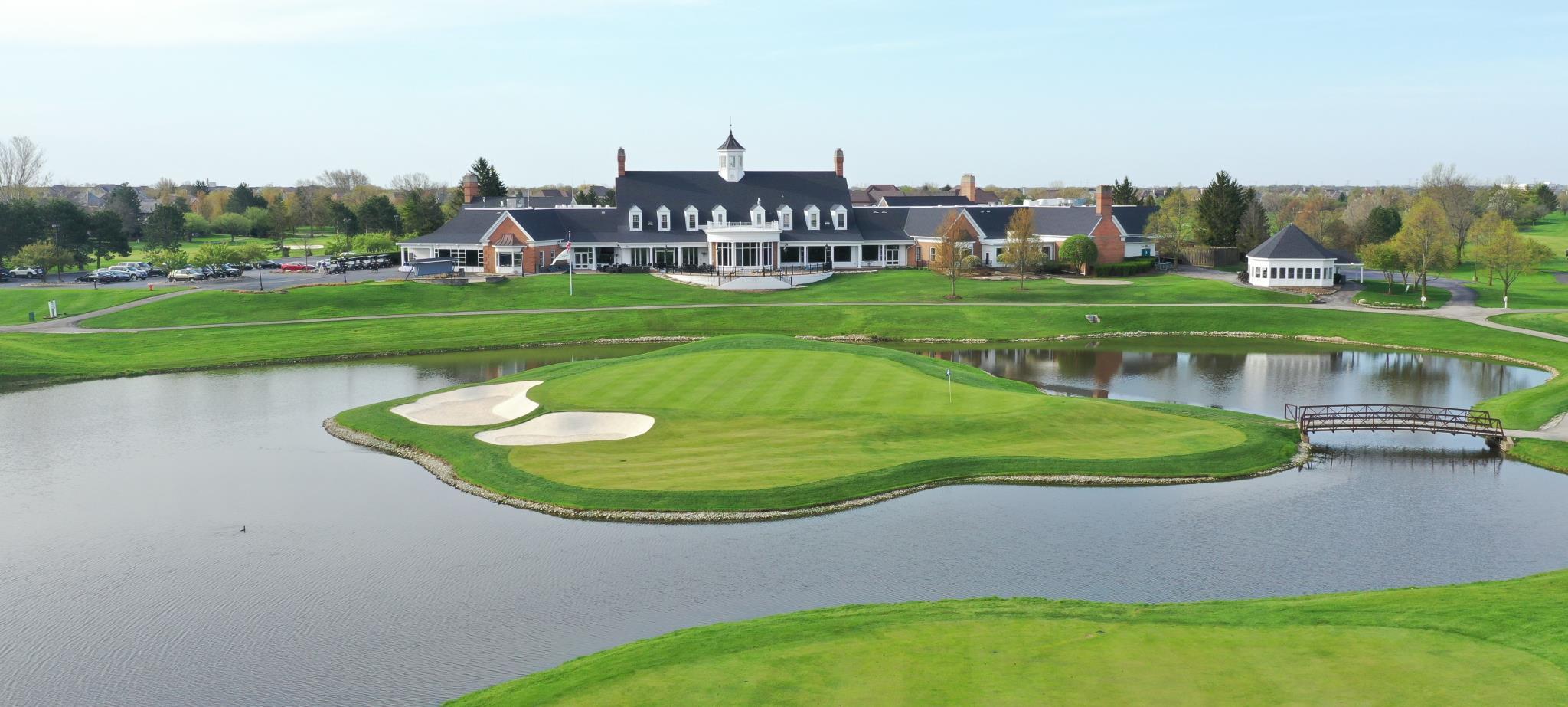 Scientel helped White Eagle Golf Club create a vastly improved member experience by replacing its outdated IT systems with smart infrastructure.
Over the summer of 2020, Scientel worked with White Eagle Golf Club to implement a holistic upgrade to its technology systems.
In addition to overhauling the property's network infrastructure, Scientel installed modern audio/visual technology to enhance the club's hospitality & events and implemented a situational awareness system that improved club security while maintaining member privacy.
The net result was a significantly improved member experience with upgraded services, lower costs, and newly realized capabilities for hosting events that are actively monitored for optimal availability.
THE CHALLENGE
White Eagle's outdated technology infrastructure was negatively impacting the member experience, course operations, and security.
Despite its success, the club had limited-to-no technology infrastructure in place. The on-site technology that did exist was not additive to the experience of club members, golfers, and staff. In fact, in many ways, it negatively impacted WEGC's ability to provide a positive experience.
As the issues compounded, it became clear that a significant overhaul was required. WEGC not only needed new infrastructure to help its day-to-day club operations run more smoothly, but it needed technology that would upgrade its members' experience to be on par with the club's premier reputation.
"We had a lot of issues with the old technology. The network was completely outdated and a terrible mess. We would be in the middle of a busy dinner service and our IT would shut down."

– Kristin Whittle

Director of Clubhouse Experience at WEGC
SCIENTEL'S SOLUTION
Scientel implemented an end-to-end suite of modern infrastructure solutions, ranging from high-speed internet to state-of-the-art video security.
Knowing that WEGC was in need of technology solutions to solve a wide range of issues, Scientel first spent ample time at the start of the project understanding the full scope of WEGC's challenges and designing a holistic solution.
As a first priority, Scientel sought to upgrade the club's core operational systems. High-speed broadband internet infrastructure was installed to cover over 150,000 square feet of club property – including the locker rooms, driving range, outdoor patios, and scoreboard.
Scientel also implemented a much more streamlined server infrastructure that supported the new internet capabilities and powered significant upgrades to the club's audio and video entertainment systems. As a result, WEGC gained the capability to stream music, video, and announcements throughout the entire property, inside and out.
"The look of amazement when a member brings a guest to the Club … is worth its weight in gold."

– Curtis Malm

Director of Golf at WEGC
To improve club security, Scientel installed Avigilon's Control Center (ACC) video management software and Avigilon cameras throughout the property. With seamless recording and real-time analytics, the new security system improved WEGC's ability to ensure a safe experience for its guests and employees.
Scientel will also update the current Access Control platform to Avigilon's Access Control Manager (ACM). By integrating the two Avigilon platforms (ACC & ACM), White Eagle will benefit from a user-friendly interface that can both control the flow of the building and customize the software to best suit its business needs.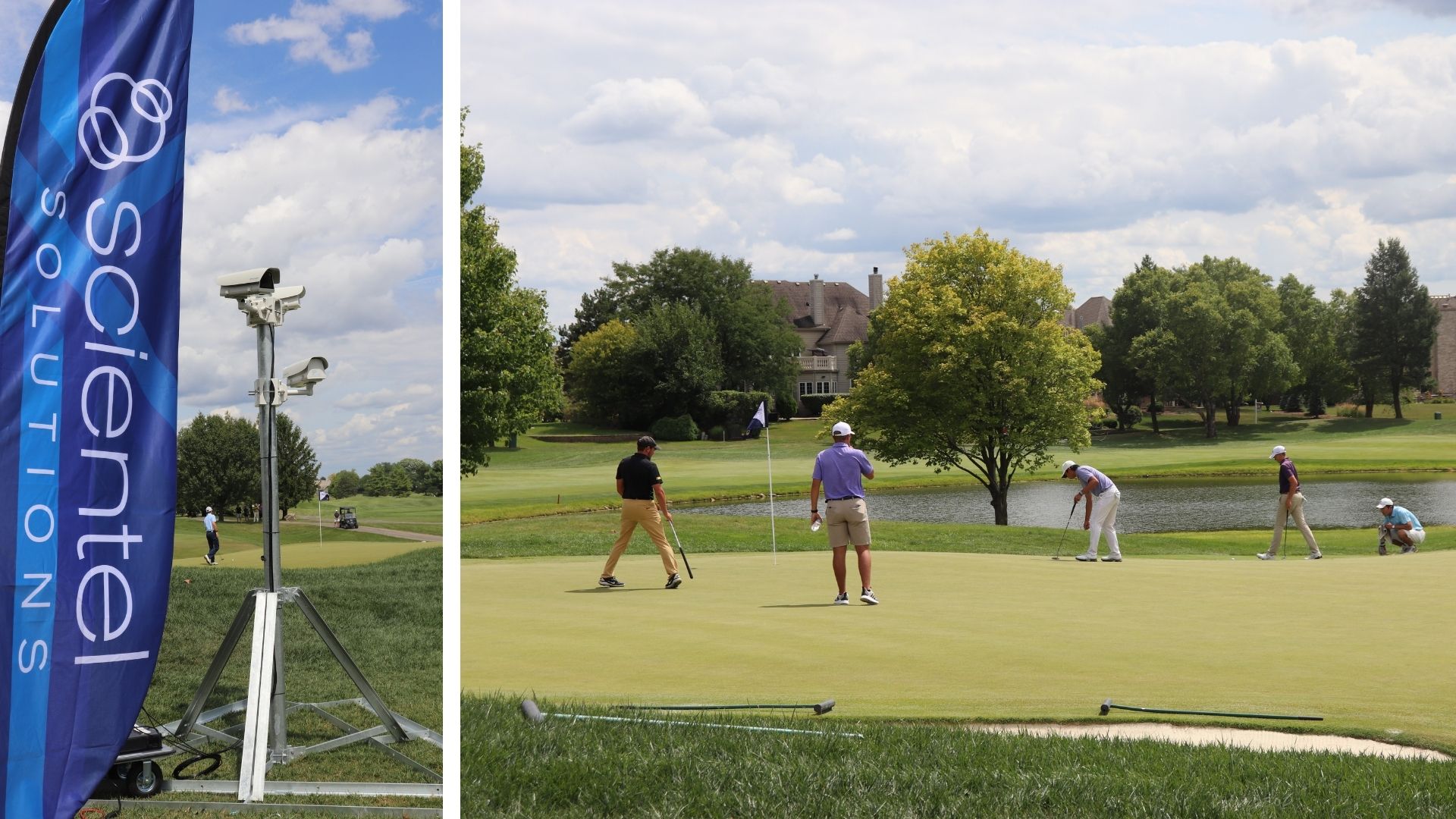 THE RESULTS
Upgraded systems lead to an enhanced member experience, lower costs, and improved revenue-generating capabilities.
The systems that Scientel implemented have had an immediate impact on the club and its members. WEGC has not only been able to cut costs on cable, internet, and phone bills through a more streamlined, modern infrastructure, but it has significantly improved upon its member experience.
With exceptionally fast and stable internet, members can now stay connected to their workplace while at the club. As a direct result, WEGC has seen an increase in attendance frequency – leading to more revenue for the club, higher value for members, and increased exposure to new potential clients as members bring guests.
These upgrades have also given White Eagle a competitive edge in attracting clients for a range of events, including weddings, corporate meetings, and golf tournaments.
"We strive to be a club that members are proud to be a part of and bring guests to, and the upgrades from Scientel help us to achieve that….New members are now more drawn to the club to host their meetings and events."

– Kristin Whittle

Director of Clubhouse Experience at WEGC
WEGC has also benefitted from a technology stack that is easier to manage – digitally and physically. Thanks to efficient re-wiring and consolidation, the operations team is able to troubleshoot and expand its systems more seamlessly.
Moving forward, Scientel will continue to manage, monitor, and support all aspects of WEGC's network (including IT, wireless, access controls, A/V and video surveillance) through its lifecycle management services.
"The best tech support we have ever had… I trust that Scientel will continue to help us move forward in every aspect they can. I look forward to the next project I can collaborate with Scientel on."

– Curtis Malm

Director of Golf at WEGC