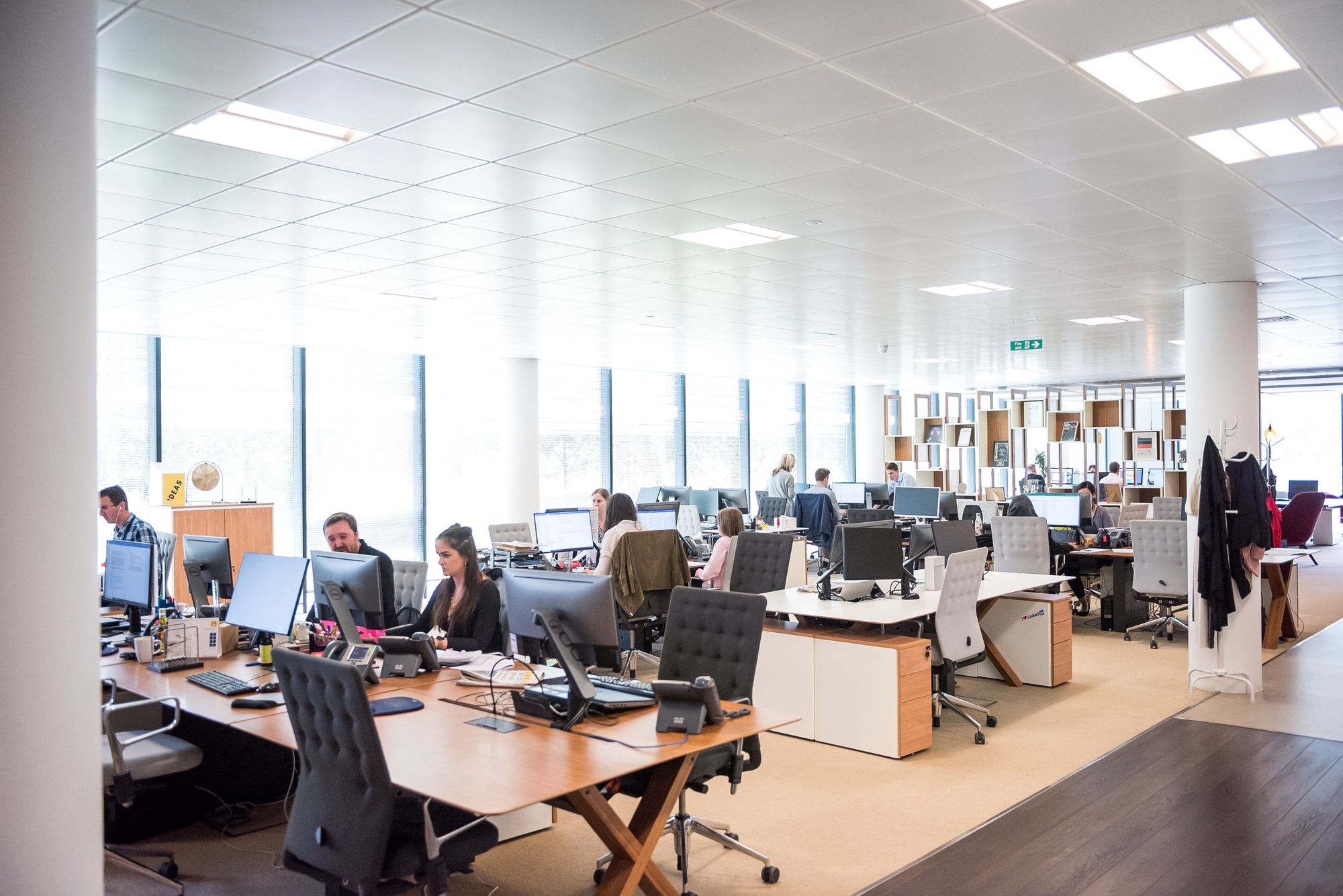 A global financial services company had a problem: It was constructing an expansive suburban campus for employees but just couldn't get its Wi-Fi right. 
Construction delays, wrong parts, and other issues were making widespread connectivity a significant challenge. Scientel took ownership of the problem and within 10 months, a multi-purpose conference room for 300 people and adjacent outdoor courtyard areas were fully wired and ready for workers and guests.
THE CHALLENGE
For today's global businesses, connectivity is everything. Without it, client relationships can get damaged and important deadlines missed.
Launching a new employee campus without Wi-Fi was obviously not an option. Yet construction delays and technology mishaps were making that more of a possibility by the day.
The company's vision of allowing employees to connect with clients from anywhere on campus was under threat. A multi-purpose conference room, which the company designed to host special sessions for up to 300 clients and employees had no coverage, nor did adjoining work areas outside in the campus courtyard.
Much of the problem had to do with insufficient work and missing infrastructure. Cables were missing or were installed incorrectly. There was no one on site who could verify that equipment was compatible with the building framework. Construction delays meant prolonged downtime for technicians hired to finish the job.
SCIENTEL'S SOLUTION
In November 2019 the financial institution hired Scientel Solutions to take over the facility's wireless installation. From the start, Scientel helped design, verify, and install wireless access points throughout the campus to make sure there wasn't a single pocket where connectivity wasn't covered.
Over the next 10 months, Scientel was accountable for tracking all equipment purchases related to the facility's wireless infrastructure. That meant making sure the correct equipment was delivered, functional and was compatible throughout the facility. The Scientel team installed and tested all equipment and even performed custom mount work to make sure everything fit properly within the aesthetics of the space.
THE RESULTS
Today the outside campus and conference facility are fully functional and wired, providing employees a competitive edge when it comes to seamless interactions with clients and vendors and moving and manipulating data at high speeds. Guests also enjoy access whenever — and wherever — as they move throughout the campus. Because Scientel paid special attention to the environment, the custom mounts no longer look out of place. Instead, they are visually streamlined to match the design of each room and corridor.
The company was so pleased, they hired Scientel to work on the second phase of the campus project which will involve installing similar access points throughout newly-constructed buildings and their adjacent courtyards. There is also talk of having Scientel do the same for dozens of similar campuses the company operates throughout the U.S.
Thanks to Scientel, the future looks bright, and without any missed connections.