Ensure Safety with Innovative Thermal Detection
In the new normal, we empower your organization to protect staff and visitors with innovative, leading-edge thermal detection solutions. Our systems utilize advanced Thermal Retinal cameras that quickly (<1 second) and accurately (<0.4 degrees Fahrenheit) read temperatures via the tear duct.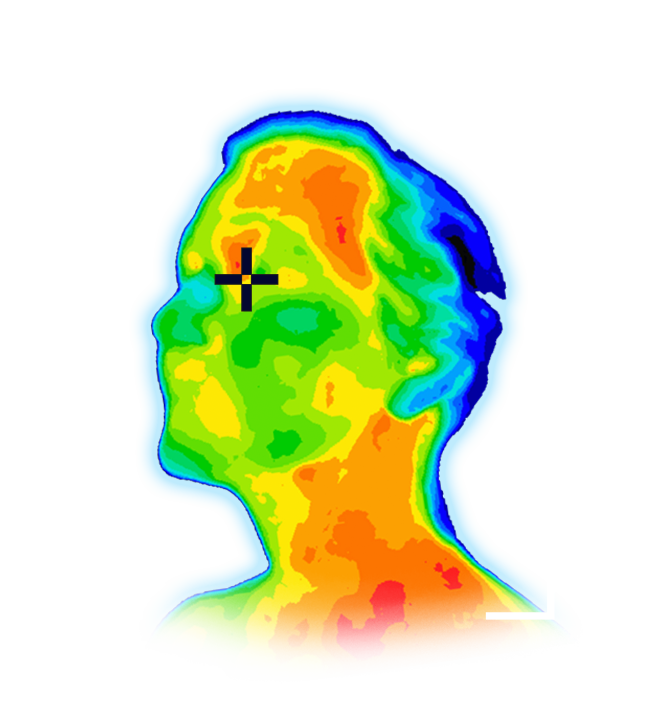 Thermal Detection
SOLUTIONS
Thermal detection is the future of safety, offering a fast, reliable and hands-free solution that automatically scans the temperatures of individuals as they enter a location.
This technology is used to enhance safety at manufacturing facilities, food-processing plants, construction zones, hospitals/healthcare facilities, corporate headquarters, government offices, stadiums and many other high-traffic areas.
Superior Accuracy with Retinal Scanning Technology
While most thermal scanning units read temperature via the skin, we utilize Thermal Retinal units that read temperature via the tear duct. This advanced technology is accurate within four tenths of a degree (<0.4 degrees Fahrenheit), as opposed to the six-degree variance of most cameras that read skin temperature.
In addition, our thermal cameras have an environmental reading of within four tenths (0.4) of a degree Fahrenheit to ensure optimal calibration.
A Solution Tailored to Your Needs
Our knowledgeable team designs, implements and supports advanced thermal detection solutions across a variety of industries and environments, delivering fixed or mobile solutions tailored to your needs.
As the Universal Integrator, we can integrate your thermal detection solution into your security systems, so security teams and medical staff are automatically alerted as a potential threat approaches a location.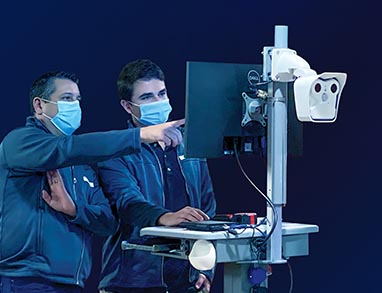 The Mobile Evaluation and Triage (MET) unit, Designed and Integrated by Scientel
We empower organizations to protect employees, visitors, facilities, workplaces and events with the fast and mobile thermal scanning technology of the Mobile Evaluation and Triage (MET) unit.
Stationary Thermal Detection Solutions
In addition to our mobile solutions, we can integrate stationary, mounted thermal retinal detection cameras as an ongoing feature of your security procedures, feeding temperature data into your VMS program. 
• • • Thermal Detection • • •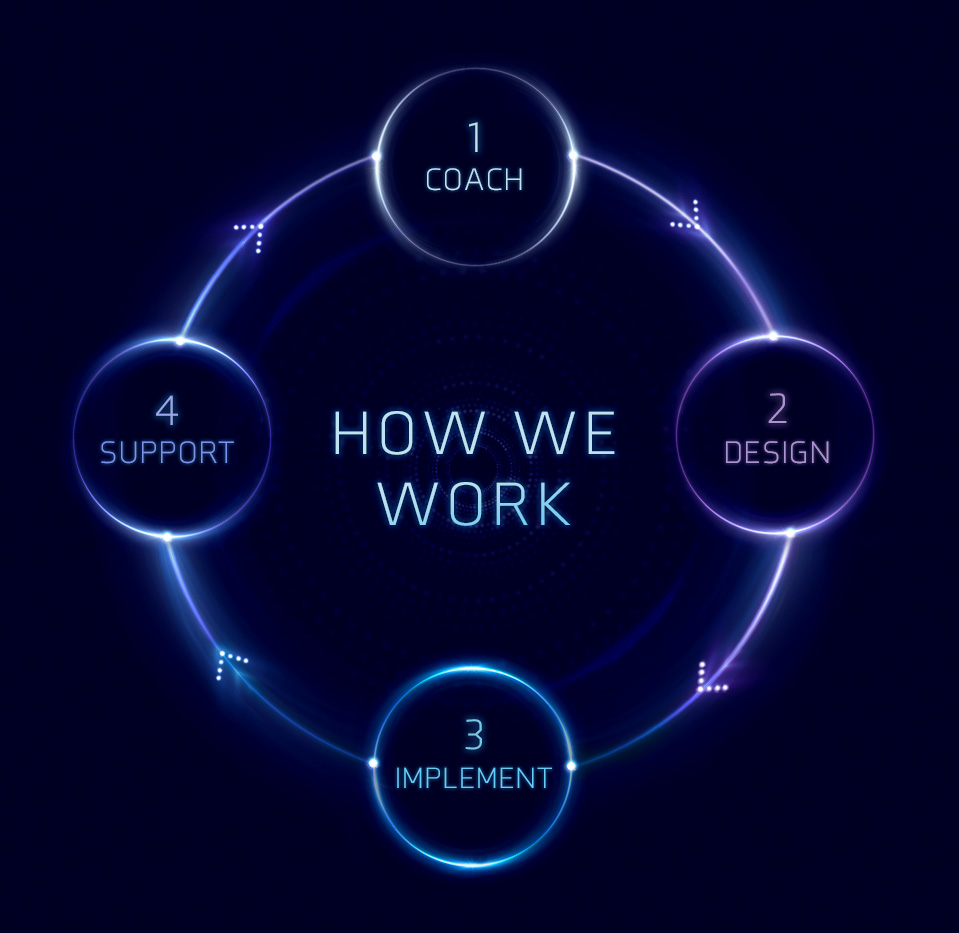 COACH – In this consultation phase, we partner with clients to determine the technologies and solutions that will deliver the outcome they desire—while accounting for factors like budget, compliance and existing systems.
DESIGN – We work with you to design a custom, future-proof drone defense solution optimized to the needs of your environment.
IMPLEMENT – We integrate our defense solutions into your environment without interfering with your communication infrastructure. We communicate with you throughout the project, offering regular updates, so you can feel confident that we're delivering the value you need.
SUPPORT – We provide ongoing support of our drone defense solutions, including personnel training and upgrades and enhancements. As threats evolve, we evolve your defense solution to protect you and your assets.
Speak with a Scientel Solutions representative about thermal detection solutions.