State-of-the-art, always on support for your most valued infrastructure investments.
Scientel's Network Operation Center (NOC) is a 24x7x365 facility based out of our Global Headquarters in Aurora IL. We are staffed with highly qualified engineers that monitor and document the network, triage problems, and dispatch field personnel as needed.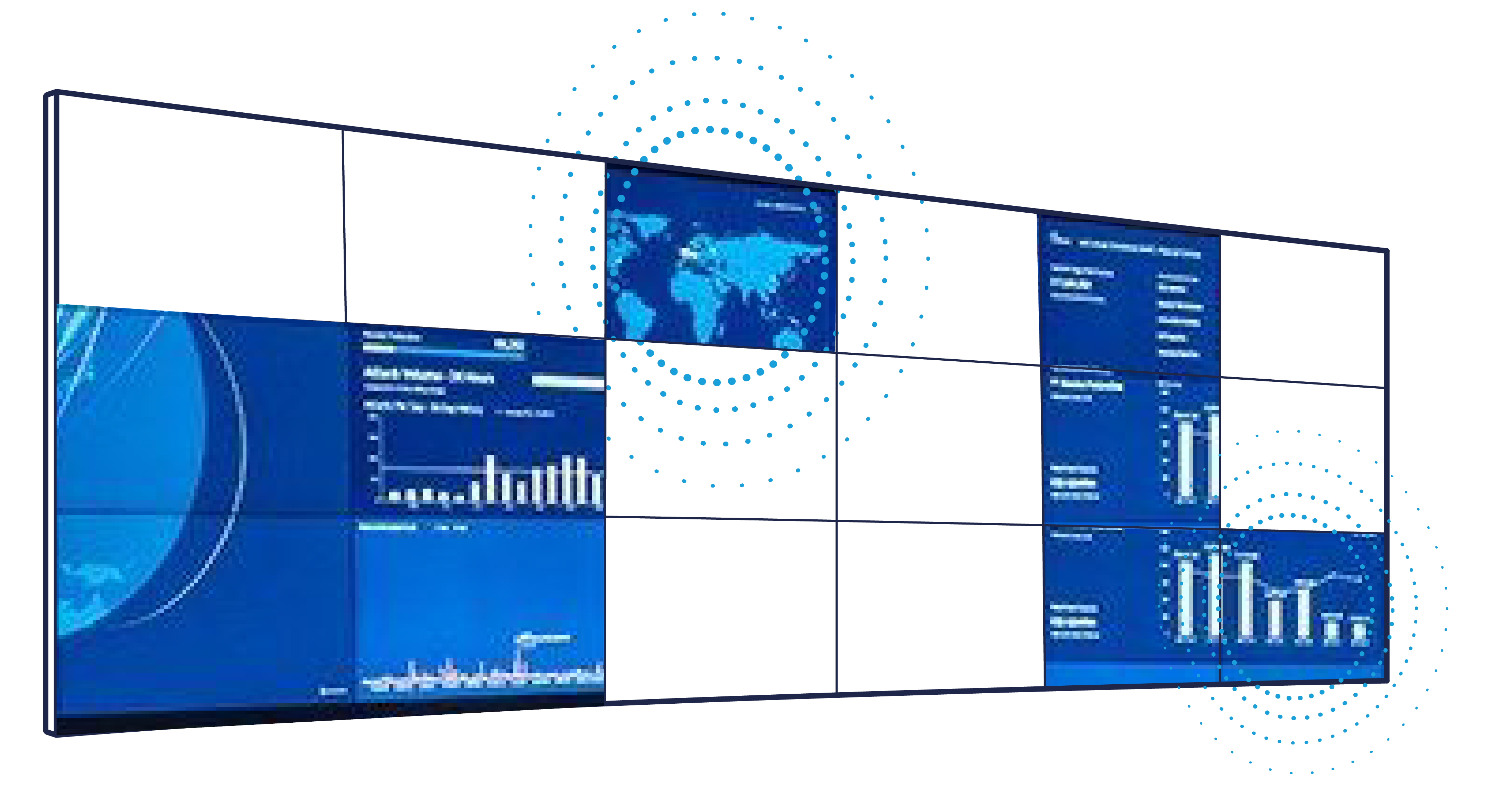 Scientel's monitoring tools permit for real time network alarms to be announced which allows for an immediate response. Alarms come into our panel via Simple Network Monitoring Protocol (SNMP) through a secure network connection. A ticket is then generated, triage efforts begin, and if necessary, other teams are engaged to assist in the recovery efforts. Other tools that we have at our disposal allow for monitoring capacity and performance trending. By watching KPI trends, issues have a better chance of being caught in the early stages, before becoming impactful to the network.
Scientel's support strategy will ensure that the lifecycle of the network is closely monitored and acted upon. Software upgrades will be conducted to mitigate known issues and stay ahead of security vulnerabilities. Hardware inventories will be tracked to preempt unsupported and end of life equipment. This will allow for accurate budgeting and future planning efforts.
No matter what support package you choose, Scientel has you covered!
Our Tier I Support Package offers the necessary services and warranties for a fully staffed IT Operations team capable of handling most of their own issues. Any issues within 90 days of installation are included in our warranty. All manufactures' warranties will be automatically applied for you.
Our Tier II Support Package includes all of the services and warranties included in the Tier 1 package with additional benefits. Our expert team will provide 18HR/5DAY support for those looking to outsource their IT offerings. Your network is actively monitored and supported during the business week.
Our top-notch Tier III Support Package offers a true turn-key solution to meet all your support needs. In addition to all of the services included in the Tier I & Tier II package, we provide 24/7 support for those looking to outsource their IT. Your network is actively monitored and supported around the clock.
| | Tier I | Tier II | Tier III |
| --- | --- | --- | --- |
| Standard Hardware Protection | | | |
| 24/7 Phone Support | | | |
| Issue Tracking | | | |
| Dispatch | Time and Materials | Next Business Day | 4 Business Hours |
| Networking Monitoring | | 18HRSx5DAYS | 24HRSx7DAYS |
| Post Installation 90 Day Warranty | | | |
| Issue Root Cause Analysis | | | |
| Reporting | | Quarterly | Monthly |
| LifeCycle Upgrades | | Time and Materials | Automatic |
| Advance Replacement | | | |
| Preventative Maintenance | | | |
| Capacity Engineering | | | |
*Pricing on custom packages are negotiable based on services provided. All fees are annual charges.
Speak with a Scientel Solutions representative about Lifecycle Management solutions.