Vice President of Engineering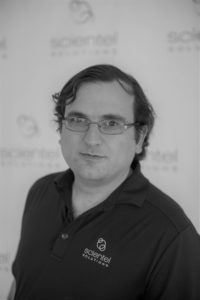 Michael has over 20 years of experience focusing on the design, coordination, installation, and troubleshooting of network deployments. He has deployed networks on every continent but Antarctica. Since joining Scientel in 2009, Michael has led the design of multiple transcontinental networks, County-wide P25, Smart Grid and Video Surveillance networks. Recently, Michael led engineering to utilize security cameras beyond their typical security and surveillance measures, resulting in Scientel being the recipient of the "Beyond Security" award for 2019. Currently, he is focused on developing drone defense solutions to protect organizations and critical infrastructures from intrusion.
As Scientel's VP of Engineering, Michael guides a talented team of Engineers who are dedicated to delivering high-performance networks to our clients while ensuring that budgets are maintained, schedules are met, and quality is paramount throughout the entire deployment process.
To see more of our company's executive leadership, please click here.